Go Bravely Tee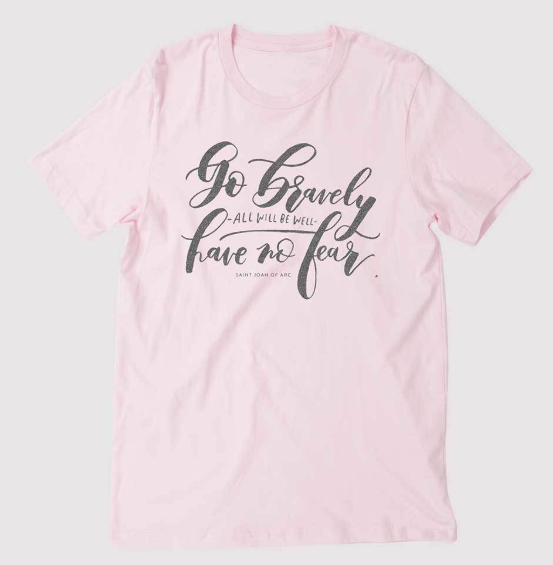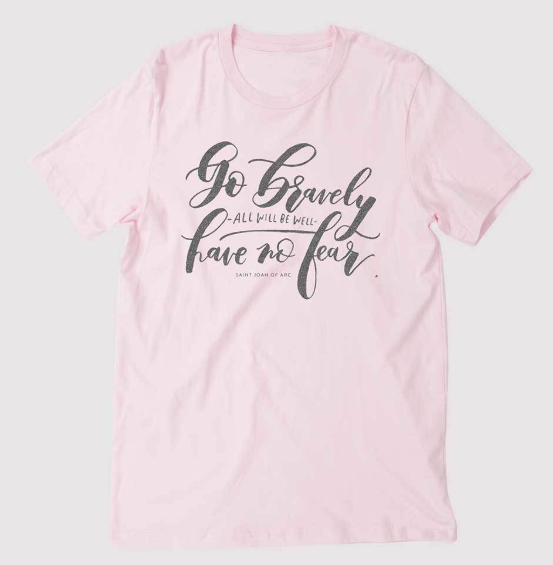 sold out
Go Bravely Tee
This powder pink tee celebrates one of my favorite quotes, and the idea behind my new book Go Bravely!
"Go bravely - all will be well - have no fear." -Saint Joan of Arc
This shirt is printed with a blackish-silver, sparkling metallic ink. It is a UNISEX-fit shirt and runs true to size. May require wearing a cami underneath. Please order accordingly!